Skátne ionkwatehiahróntie' is a youth-led grass roots program dedicated to supporting young families under the age of 25 in parenting and caring for children, including young parents, pregnant women and couples, youth thinking of starting families as well as sibling caregivers, aunts, uncles, step parents, two spirited and LGBTTIQQA community members.
The mission of the group is to explore and decolonize child development, sexual health, and parenting through an arts-based look into our Haudensosaunee seven rights of passage ceremonies, creation story and other land/traditional knowledge. This program also aims to combat the shame, stigma and "failed" labels young parents face with empowerment and cultural restoration.
Using traditional teachings as the root, the program also helps to heal and understand the effects of generational trauma from residential schools and colonization.  We weave together theories of attachment and security with Haundenosaunee Rites of Passage, land and ceremonial Teachings to explore reproductive health and parenting as a package, from safe sex tools to defining consent and boundaries to deconstructing healthy relationships to understanding the behaviour of children as a result of our own.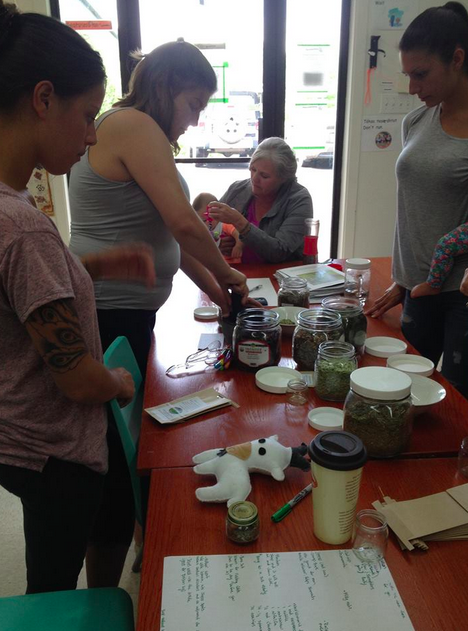 (Learning traditional medicine preparation)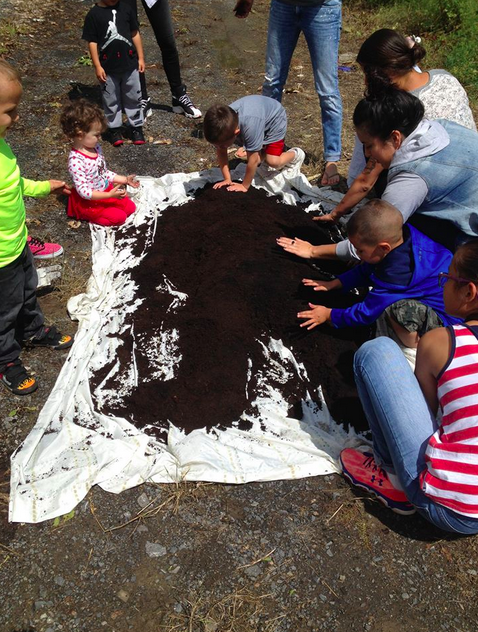 (learning about the body through planting and our Creation Story)
Through these teachings in the land, we explore our relationships to our bodies, to the Earth and to our ancestors.
As a second layer, the program uses interactive activities and art-therapy/art-education models to work towards this decolonization of sexual and reproductive health as well as  colonial models of health.

(At the end of each week, we draw/write/paint in response to our teachings, discussions and play.)
The young parents group has thus far successfully completed two sessions, each lasting 10 weeks. There is a growing demand and waiting list of young parents, parents-to-be, and youth wanting to participate in the program both within the community and outside.
Funding this program will allow us to continue developping and offering the program and will help us towards sustainability with the other organizations in the community and long term funders. Meeting our goal would allow us to provide a year's worth of programming totaling 30 weeks which includes facilitator fees, art supples, elder honorariums, and food.
Please support Indigenous young parents to parent and support youth to develop, love and grow themselves. As an Indigenous young parent myself, I know how important support, education and culturally safe spaces are to parenting and my own identity development.
We are important too.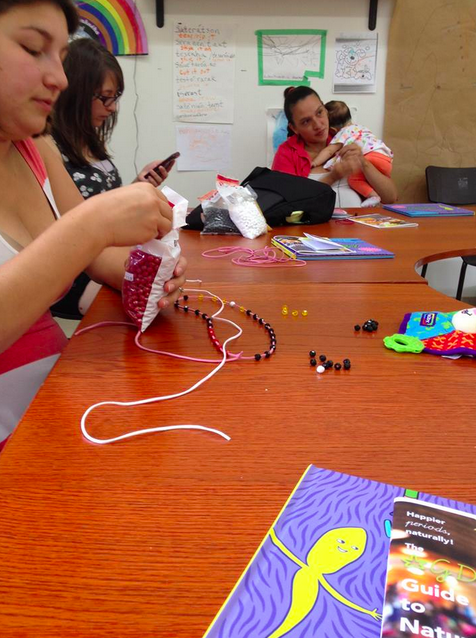 (Learning about tracking our moontime and what role it plays as life givers and as women)
To see what we've been up to, visit https://www.facebook.com/OurFamiliesGrowTogether